About Our Dental Office in Tyler, TX
The team at Ashley Laird, DDS (formerly Ashley Jackson, DDS), welcomes you to our local dental office in Tyler. It's our main mission to help you have great dental health and a winning smile through comprehensive care. We'd love for you to stop by sometime soon to get to know Dr. Ashley Laird and her staff, and we look forward to meeting you!
Contact Us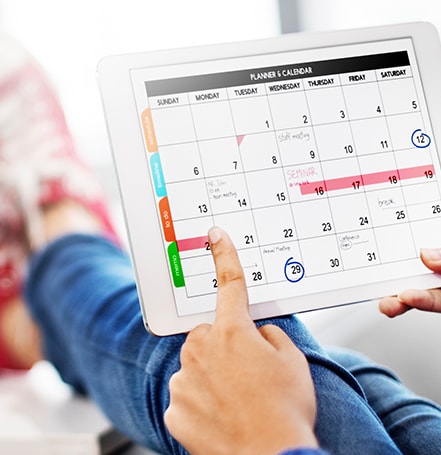 Convenient Scheduling
We respect your time and don't ever want to waste it. If your diagnosis allows for it, we'll do our best to provide same-day treatment so you don't have to make another visit to our office. In most cases, we can promptly take care of urgent dental needs to get you smiling again!
If you're planning on bringing your whole family to our office for their dental appointments, know that we offer the option of block scheduling. That means that we'll schedule everyone's appointments either at the same time or one right after another to make the most out of your trip.
We understand that things come up and you may not be able to make your scheduled appointment anymore. Don't worry! We just ask for at least 24 hours notice so that we can free up that time for another patient.
Schedule an Appointment
Office Amenities & Technology
When you walk into our office, you'll see a mix of cozy amenities and leading-edge technology. Put together, it results in a relaxing, modern patient experience that we think you'll appreciate.
Here are the comforts we offer:
Private Treatment Rooms — Enjoy your privacy while we treat you.
Pillows & Blankets — Snuggle up in the dental chair.
Refreshments — Sip on a free beverage before or after your visit.
Warm Scented Towels — Freshen up once your appointment is done.
Digital X-rays — Experience a more comfortable and safer X-ray process.
Isolite™ System — Make it easier to hold your mouth open and eliminate post-appointment soreness.