Dental Bridges in Tyler, TX
Are you missing one tooth or many? Bridges are a modern, cost-effective tooth replacement option to get your smile back on track. Our skilled, knowledgeable team at Ashley Laird, DDS can create a custom-fitted bridge to meet your unique tooth replacement needs. Contact our office to schedule your consultation!
Contact Us
Financial Information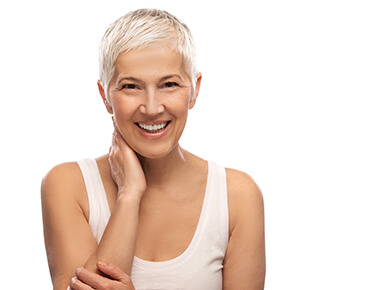 What Are Dental Bridges?
Bridges are prostheses with realistic-looking replacement teeth that utilize surrounding teeth to fill in the gap of a missing tooth or multiple missing teeth in a row. For additional support, bridges have dental crowns on both ends that go over the existing teeth on either side of the space. For patients with dental implants, we can attach the bridge to implants as well.
---
Bridges FAQs
Are bridges an affordable tooth replacement option?
Bridges are known to be a cost-effective way to replace missing teeth. However, the cost of your bridge depends on a variety of factors. When you visit our office for a consultation, we'll provide you with an accurate price estimate based on your specific case and go over a variety of our financial options to help you fit a healthy, complete smile into your budget!
How long do bridges last for?
Dental bridges are designed to be long-lasting. With proper care such as biannual visits and a good oral hygiene regimen, your bridges can last up to 15 years. If you currently have a broken or cracked dental bridge, please schedule a visit to our office. We can fix your bridge and get you back to enjoying a fully functional smile.
How do I care for my dental bridge?
One of the benefits of dental bridges is that they don't require much additional maintenance once in place. The most important thing is to ensure that you floss thoroughly underneath your false tooth to ensure that bacteria and food debris don't build up beneath it. If you have any questions about caring for your bridge, please reach out to a member of our team.
---
Get back to a healthy, beautiful smile. Schedule your next appointment today!
Feel Better, Look Better, Be Better