Tooth Extractions in Tyler, TX
While not ideal, sometimes tooth extractions are a necessary restorative treatment. Rest assured, our team will exhaust all other options before we recommend an extraction. Once your extraction is completed, we offer several restorative solutions to complete your smile once more. It's normal to feel a bit of apprehension when thinking about this procedure, but we aim to make your treatment stress-free and efficient.
Schedule Your Appointment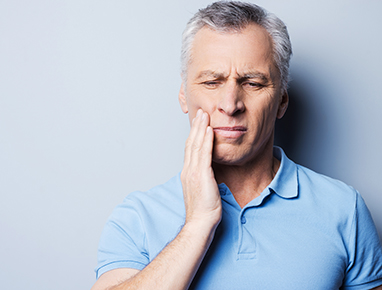 Cause for a Tooth Extraction
Each person's smile is uniquely their own, and there are several reasons for an extraction. Some common causes include:
Severe decay
Overcrowding
Preparation for dentures or implants
Periodontal disease
---
Tooth Extraction Procedure
Before treatment, the area will be numbed with a local anesthetic. If you're undergoing a simple extraction, the tooth will be loosened and toggled back and forth until it is removed from the jawbone. During a surgical extraction, the tooth may need to be removed in pieces or retrieved from beneath the gums if it has not erupted yet. Once the removal is completed, a blood clot will form, and we will ask you to keep gauze in place until bleeding has subsided. During your healing process, avoid drinking through a straw, smoking, or rinsing vigorously to prevent knocking the blood clot loose. This is called a dry socket and can be extremely painful.
---
Tooth Extraction Cost
The cost of an extraction varies depending on the type of extraction you need performed. During your first visit, we will give you an exact cost breakdown and ensure you're comfortable with any out-of-pocket costs. If you're concerned about paying for treatment, our office offers in-house payment plans and accepts CareCredit® patient financing. For more information, please visit our financial page or speak with a member of our team.
Schedule Your Appointment