Custom Mouthguards in Tyler, TX
Protecting your smile from damage is a great way to avoid needing invasive, costly, and time-consuming restorative services in the future. If you need a mouthguard for football, soccer, wrestling, or another contact sport, our office would be happy to assist. We can also create custom mouthguards for patients who suffer from temporomandibular joint disorder and chronic teeth grinding. To learn more about our custom mouthguards, please contact our office!
Contact Us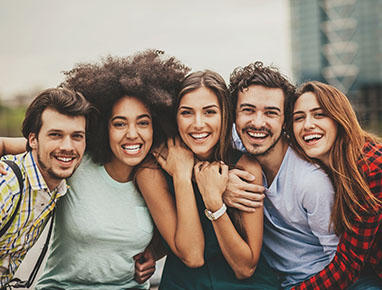 What kind of mouthguards can I get from a dentist?
Our practice offers mouthguards for TMJ, as well as bruxism (teeth grinding), and sports. If you frequently wake up with a sore jaw or you know that you clench and grind your teeth while you sleep, using a custom nightguard is a great way to protect your teeth and alleviate some of the pressure that's being placed on your temporomandibular joint. Athletic mouthguards protect teeth from any potential damage that could occur during a game or practice, reducing the need for restorative dental work.
---
What are the benefits of using a custom mouthguard?
Nightguards and mouthguards for sports are available over-the-counter, and they are usually one-size fits all. While they are usually adequate, custom mouthguards that are created in a dental office are designed to fit your teeth perfectly, making them much more comfortable to wear. When a mouthguard feels better in the mouth, patients are more likely to wear them, and the teeth are protected. We can even make mouthguards for patients who wear braces.
---
Are custom mouthguards expensive?
Custom mouthguards tend to have a higher cost than ones that you will find in the store, but that is because they are personalized for your unique smile. Our mouthguards are also very durable, making them an excellent investment for athletic patients and those who clench their teeth. If you are interested in getting a mouthguard for teeth grinding, TMJ, or an athletic mouthguard and you would like to know more about your financing options, we recommend visiting our financial page, contacting our office, or scheduling a consultation.
Learn More