Durable Dental Fillings in Tyler, TX
Many patients will get at least one cavity in their lifetime, and teeth that have been affected by tooth decay can usually be treated with dental fillings. Ashley Laird, DDS offers composite dental fillings that are durable and natural-looking. Once a dental filling treatment is complete, composite fillings are virtually indistinguishable from the rest of the tooth. To schedule your next appointment with our team, please give our office a call or send us a message. We look forward to working with you soon!
Contact Us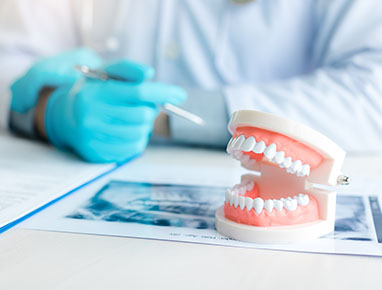 The Dental Filling Process
Once tooth decay has been identified, we will want to remove it and replace it either right away or during a convenient appointment in the near future. The mouth will need to be numbed with a local anesthetic, and then the tooth decay is carefully removed with a small dental drill. Once this is complete, a composite, or tooth-colored dental filling, will replace the decayed portion of the tooth to restore its appearance and functionality.
---
Dental Fillings FAQ
Should I get a crown or a filling?
Dental crowns are often used for teeth that have been greatly affected by tooth decay, and they are now too weak to support themselves and cannot receive another filling. If your tooth decay is only mild to moderate, we recommend getting a filling if possible, as they are less invasive and more cost-effective.
How long do dental fillings last?
Dental fillings don't come with any food restrictions, and they can last anywhere from 10 to 20 years. Every time you chew or clench your teeth, pressure is being put on the teeth and their dental fillings. If your filling starts to become loose or you lose a filling, our team would be happy to replace it for you.
What happens if I don't get a dental filling?
If tooth decay is left untreated for too long, it will continue to spread. Eventually, untreated tooth decay can cause tooth pain and require a root canal or dental extraction. Having your tooth decay removed and replaced with a dental filling by an experienced dentist as soon as possible is ideal.
---
Get back to a healthy, beautiful smile. Schedule your next appointment today!
Contact Us