Emergency Dentist in Tyler, TX
If you're suffering from dental trauma or severe tooth pain, you likely need emergency dental care. At Ashley Laird, DDS, we reserve space in our schedule to accommodate unexpected visits and same-day dental appointments. Our goal is to get you in and out of our office as quickly as possible so you can get back to living life comfortably. When you need an emergency dentist in Tyler, we're your go-to!
Schedule an Appointment
Financial Information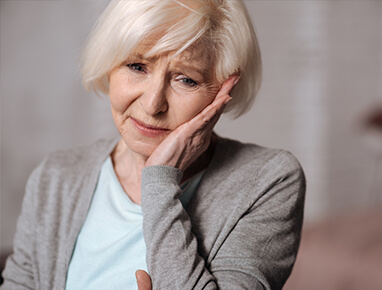 Common Dental Emergencies
Knowing some of the tell-tale signs of a dental emergency can help you take action quickly. There are a few instances that nearly always call for emergency dental care. If you're experiencing any of the following, please call to speak with a member of our team immediately:
Broken or Chipped Tooth
Knocked-Out Tooth
Lost Dental Filling or Restoration
Severe Swelling or Pain
---
Frequently Asked Questions
What constitutes a dental emergency?

Above, we've listed some of the most common dental emergencies. However, these can appear differently for each patient. A good rule of thumb is if you're experiencing abnormal pain or trauma, call to speak with our emergency dentist as quickly as possible.

How can I be prepared for a dental emergency?

The best way to prepare for a dental emergency is to keep up with your routine exams and wear protective gear whenever necessary. Attending your routine visits allows us to detect areas of concern before they need same-day dental care. Additionally, if you or your little one are involved in contact sports, we recommend investing in a customized mouthguard.

What kind of first aid can I perform during a dental emergency?

While many think to keep a first aid kit in their household, not many have dental-specific items in them. We recommend keeping dental floss on hand to help dislodge any leftover food particles that may be causing tooth pain. We also advise you to keep gauze and a small container to transport a broken tooth in.
Schedule Your Appointment