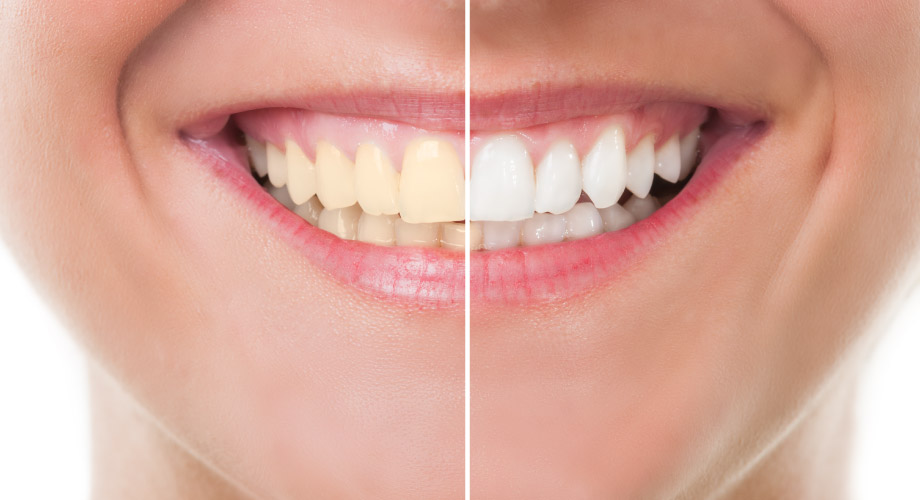 One of the first things people notice is your smile, and beautifully white teeth are sure to leave a good impression on everyone you meet. However, keeping your teeth bright isn't always an easy task. From thinning tooth enamel to surface stains caused by certain foods and drinks, there are many factors that can stain and discolor your teeth.
Common Causes of Tooth Discoloration
By avoiding these common causes and staying on top of your oral care, you can enjoy a white smile for years to come!
Foods and Drinks. A wide range of foods and drinks have pigments that stick to the surface of your teeth. From tomato sauce and balsamic vinegar to coffee and soda, highly pigmented foods and drinks are often culprits for yellowed teeth. In order to avoid discoloration, make sure to brush your teeth after you eat and drink.
Smoking. Smoking is a common contributor to teeth discoloration. The nicotine from tobacco products causes severe surface stains (a great reason to kick your smoking habit to the curb).
Medications. Some medications, such as antibiotics, tetracycline, and antihistamines, can cause surface stains on teeth in both adults and children. Just like after you eat and drink, make sure to brush your teeth after you take medicine that's prone to staining teeth.
Excessive Fluoride. While fluoride is good for teeth, it can cause yellow spots on your teeth if they're exposed to too much of it. Fluoride is found in most toothpastes and can also be purchased in tablets. If you're unsure if fluoride is causing your tooth discoloration, contact our office.
Aging and Wear. While normal aging and wear isn't something that can be avoided, it causes natural yellowing of your teeth over time. As you age, your enamel thins, causing the dentin underneath to show through and your teeth to appear yellow.
Ways to Whiten Your Smile
Luckily, there are many ways to improve the color of your teeth and brighten your smile. Brushing, professional whitening, routine cleanings, and veneers (to battle severe discoloration) can help transform your smile from dull and discolored to pearly and bright. Are you due for a routine cleaning or looking into professional teeth whitening? Contact our office to schedule your appointment!