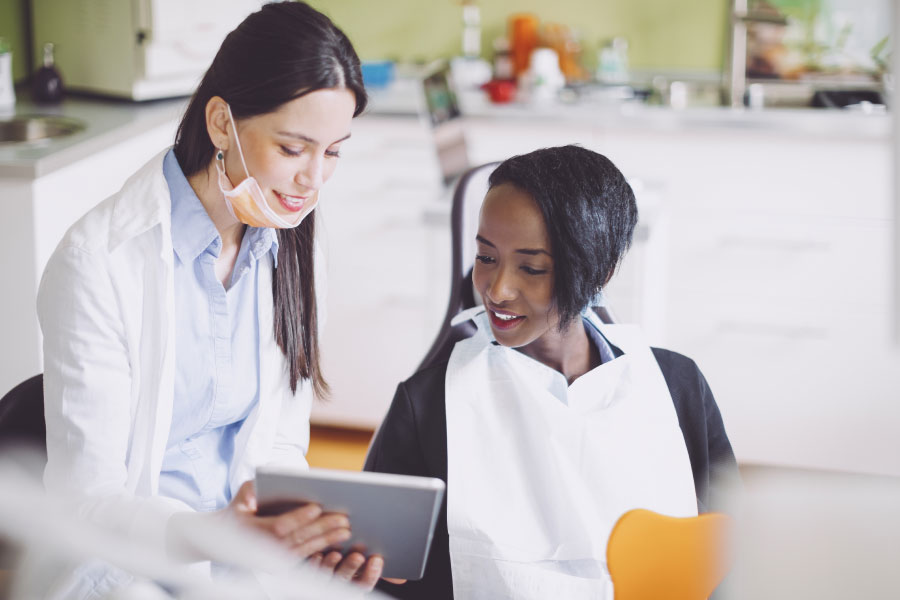 Life can take a toll on our smiles, leaving us in need of restorative work to repair the look and functionality of our teeth. Luckily, there are a variety of restorative dental treatments that can help your smile get back to looking and feeling its best. Keep reading to learn more about the benefits of restorative dentistry!
Tooth-Colored Fillings
Whether you have a chipped tooth or decay, tooth-colored fillings can repair a broken tooth or fill in a cavity. Each tooth-colored filling is matched to the shade of the tooth, so you won't even notice it's there!
Dental Crowns
Crowns are a versatile restorative treatment. They are tooth-shaped porcelain caps that go over a tooth. Crowns are used to support a tooth when it is severely damaged or misshapen. They can also be used for single-tooth replacement for dental implant patients.
Dental Bridges, Dentures & Dental Implants
Whether you're missing one tooth or many, there are many tooth replacement solutions to choose from. Bridges can replace one tooth or many missing teeth in a row. Dentures can replace a full or partial arch of teeth. Dental implants can permanently replace one tooth or multiple teeth with titanium posts directly placed into the jawbone.
Root Canal Therapy
If you have a severely decayed or damaged tooth, root canal therapy is one of the best options for saving the natural tooth. Root canal therapy removes the diseased pulp from inside the tooth to keep it alive.
Schedule Your Restorative Dentistry Consultation
Ready to restore your smile? Contact Ashley Laird, DDS to get started on your tooth restoration journey. We offer a wide range of restorative dental treatments to take care of all of your dental needs. Our team is dedicated to helping patients regain great oral health. We look forward to helping you!
Contact Us