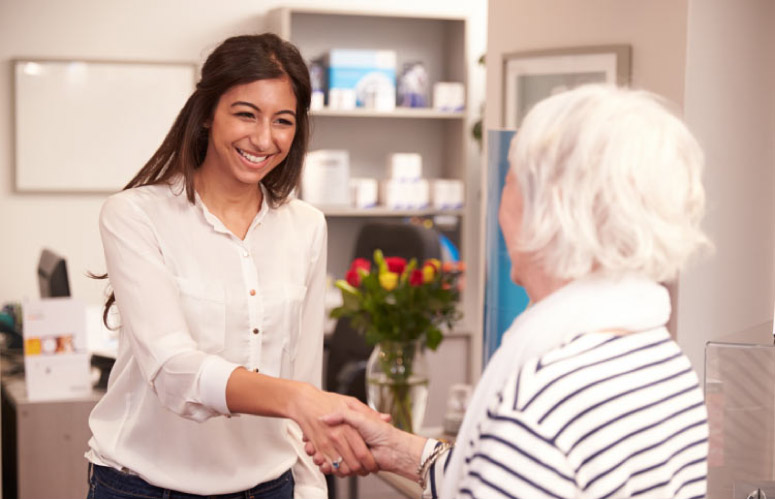 When you keep your teeth healthy, you're keeping your whole body healthy. Besides taking care of your teeth and gums at home, regular visits to the dentist are important. Why? A dentist identifies potential problems early, tracks your dental health, and polishes your teeth! How often should you come to the office for a checkup?
Visit Us Twice a Year
Dr. Laird recommends coming in once every six months. If you're keeping up with a good routine at home with brushing, flossing, and rinsing with mouthwash, you most likely won't need more appointments. This biannual schedule allows us to catch any problems before they become serious, keeping your teeth healthy. Most insurance plans cover at least two checkups per year. For those without insurance, we offer a Laird Dental plan. It includes two exams, two teeth cleanings, and all necessary X-rays.
What's a Checkup Like?
If it's been a while since your last appointment, we'll take some X-rays to get a closer look at your teeth and gums. Once you're settled in the chair, we'll talk about any issues you've been having before cleaning and polishing. With their special tools, the dental hygienist can get to hard-to-reach areas and remove any built-up tartar.
Once your teeth are clean, Dr. Laird will perform an exam and look for any issues like cavities or signs of gum disease. If she notices anything, she'll go over your options. We offer treatments like dental crowns, tooth-colored fillings, and more to restore your health.
Stay Healthy with Ashley Laird, DDS
Life can get busy, but forgetting about your dental health can have serious and expensive consequences. Keep your teeth in the best shape possible with biannual appointments at our Tyler office. If you have any questions or need to schedule a cleaning, please contact us!
Contact Us