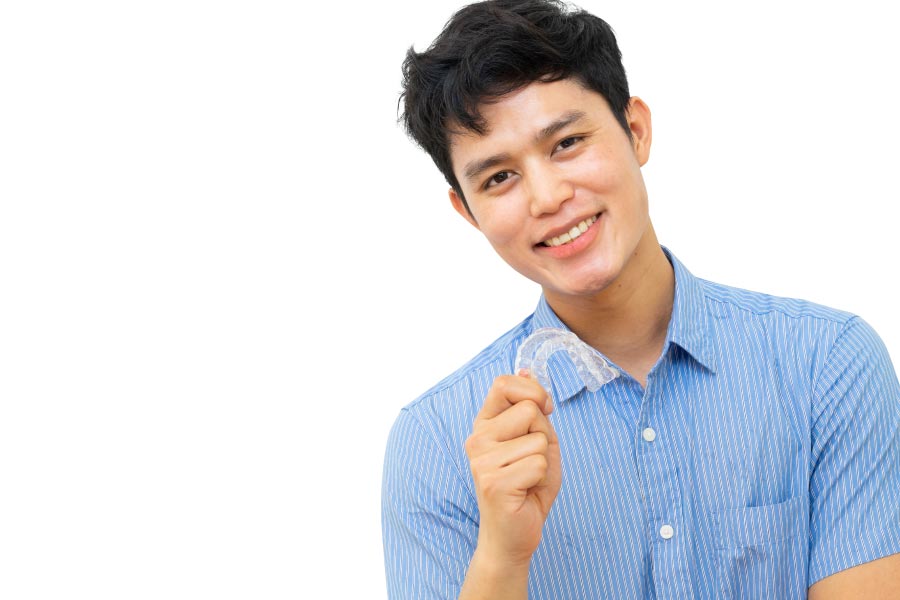 A smile you're confident to share can make all the difference, especially when you don't have to think twice about it. Straight teeth and a bite that aligns properly are also essential to good oral health, so why wouldn't Invisalign sound like a good option?
If you're curious if you would be a good Invisalign® candidate, our team at Ashley Laird, DDS, can help you determine if Invisalign is right for you!
How Invisalign Works
Invisalign is a series of clear aligners that are custom created for your mouth. When used as directed, these sets will slowly move your teeth into their appropriate position during treatment. Each set of aligners is typically worn for two weeks. The aligners should be worn consistently for optimal results.
The Ideal Candidate for Invisalign Treatment
Invisalign is revolutionary, especially for orthodontic treatment. Unfortunately, not everyone is a candidate for Invisalign. Good candidates for Invisalign include patients with the discipline to wear aligners throughout the entire treatment, minor to moderate alignment issues, and healthy teeth and gums. If you can check off these general guidelines, you're likely on your way to being one step closer to starting Invisalign treatment!
The Advantages of Invisalign
Aesthetics is only one reason why some choose Invisalign for a straighter smile. However, Invisalign clear aligners offer more than just cosmetic dentistry benefits! Advantages of Invisalign also include:
No food or drink restrictions
No bulky brackets or wires
Shorter treatment length
Fewer dental visits
Easy cleaning
Schedule Your Invisalign Consultation in Tyler, Texas!
Are you interested in becoming an Invisalign patient? Schedule a consultation with our team! Dr. Laird and our team will sit with you to assess your situation and answer questions or concerns you may have. Let us help you start your cosmetic dentistry journey towards a beautiful, straight smile!
Contact Us