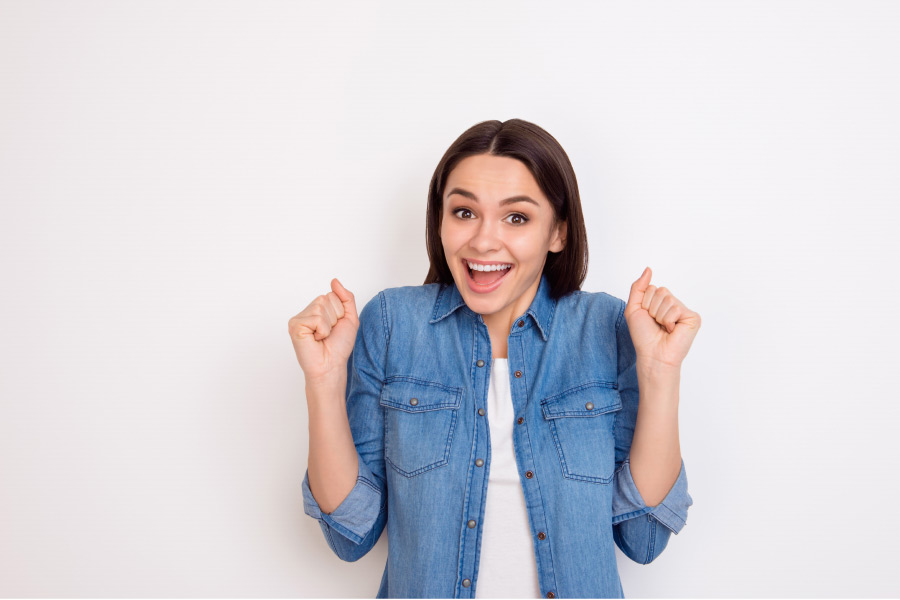 Are you happy with your smile? Or are there things you've always wanted to fix, like deep tooth stains, small gaps, or misshapen teeth? This summer is a great time to schedule a cosmetic smile makeover! Our practice is proud to provide dentistry that can transform your smile and boost your self-confidence. Here's what we offer:
Teeth Whitening
While you can find over-the-counter whitening products, professional teeth whitening is significantly more effective! We use the GLO whitening system, which uses heat and light technology to reduce sensitivity. You put on an illuminated controlled mouthpiece, which has a compatible whitening gel that stays on your teeth until it evaporates and dissolves. This technology can lighten your teeth up to 12 shades whiter. To make your results last as long as possible, avoid staining food and drinks like coffee, tomato sauce, red wine, and candy.
Invisalign Clear Aligner Therapy
Do you want a straighter smile? Invisalign uses clear plastic trays to gently push your teeth into straight, even positions. Unlike metal braces, you remove Invisalign for eating, brushing, and flossing! You switch to a new tray about every two weeks as your teeth straighten.
Porcelain Veneers
Porcelain veneers hide any stains, chips, misshapen teeth, or small gaps in your smile. Before placing these thin shells, we'll need to remove a bit of your tooth enamel, so the veneers sit flush against your teeth. This makes porcelain veneers a permanent treatment. With good oral hygiene and routine cleanings, porcelain veneers can last for a decade or longer.
Come to Ashley Laird DDS in Tyler, Texas for a Cosmetic Smile Makeover
When you love your smile, you feel more confident in every area of your life. At our office, we're proud to offer treatments that get you whiter teeth, straighter teeth, or a full smile makeover. If you have questions or want to book a consultation with Dr. Laird, please contact us today!
Contact Us